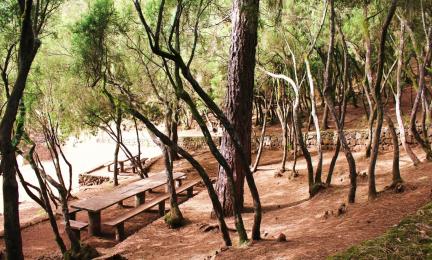 Once you pass the neighbourhood of Aguamansa, you find the recreational area of ​​La Caldera, situated in the highlands of La Orotava. It is one of the most complete recreational areas of the north of the island of Tenerife, which has a large number of visitors throughout the year. La Caldera has several services, including a car park, a bar-restaurant, a large playground, public toilets (without showers), barbecues, tables and a camping area. This recreational area is the starting point of several trails. Altitude: 1,000 meters.
Location: La Orotava to Las Cañadas road (TF-21). Turn left at km 16.2.
Price: No charge
Capacity: 50 people.
Bus lines: 348 - 345.