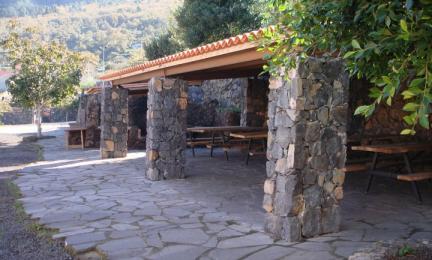 Located in the Pinolere neighbourhood, the Ethnographic Museum is a place of great beauty and tranquillity. It counts with 10 places for motorhomes with a rate of three Euros per day if you want to spend the night. Here, you also count with the possibility of emptying and replenishment. The recreational area has a cost of two euros per person.
GPS COORDINATES:
28.37778 / -16.5
N 28 ° 22 '40 "W 16 ° 30' 0"
Bus stop by the recreational area, towards the La Orotava and Puerto de La Cruz town centres.